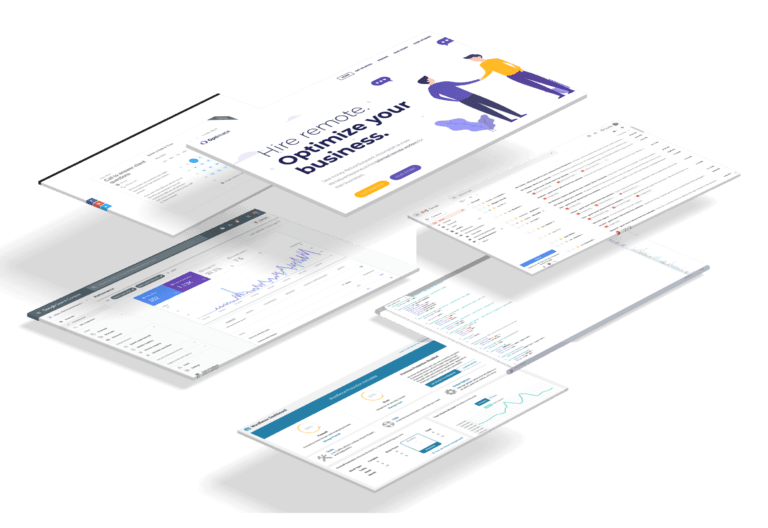 White Label WordPress Development
The #1 rated white label WordPress development service.
We build beautiful, mobile-friendly WordPress websites for your clients.
Want to be able to offer WordPress development to your clients? 
Our white label WordPress development service allows you to do just that: offer professional website development, under your own brand name, with the team behind the #1 rated WordPress development company on Clutch (that's us!).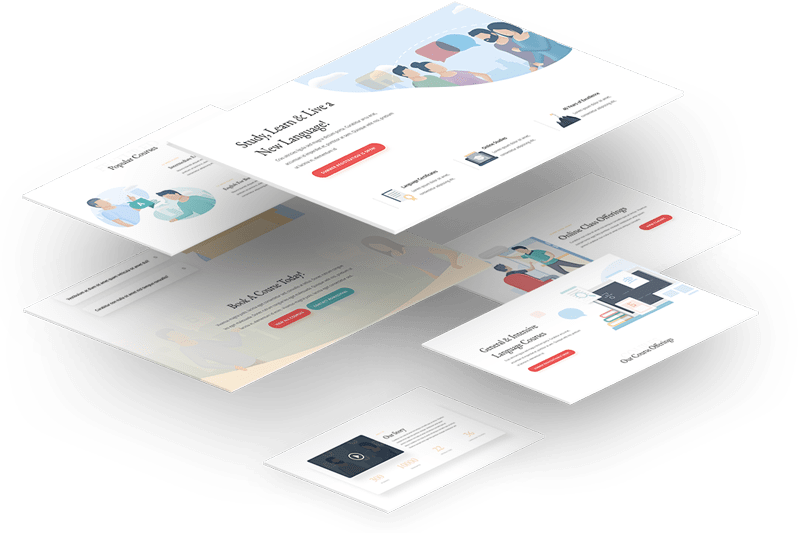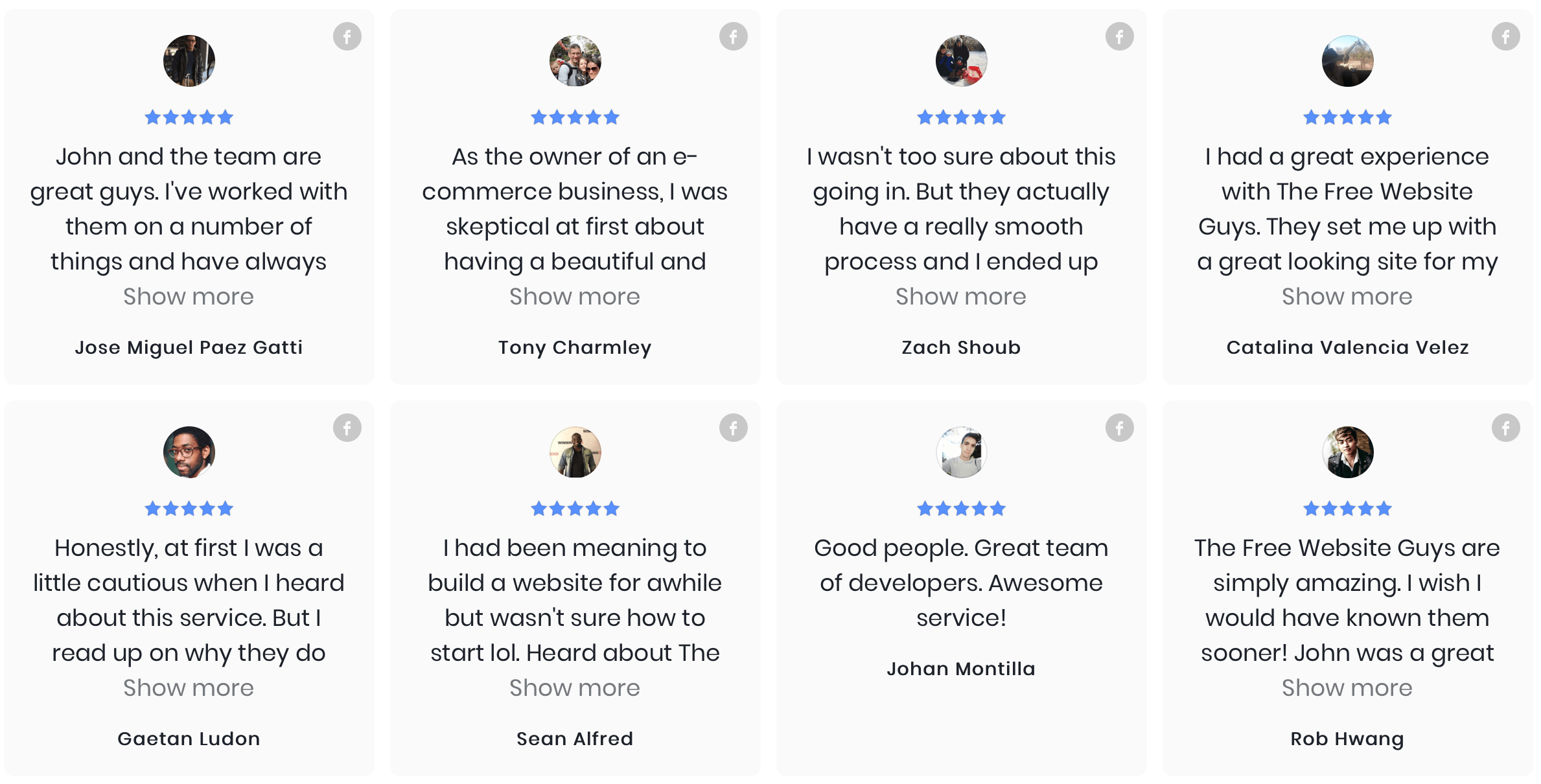 Hire a team you can trust.
Maybe you run a digital agency, a consultancy, or some other client-facing business and you want to offer WordPress development to your clients. 
But building websites is complicated, you value your clients, and you don't want to hire just anyone you find on Fiverr to do the job. 
That's where we come in. 
Charge whatever you want. Leave the hard work to us.
Want to charge $2,000, $3,000, $10,000 for website development for your clients? That's up to you. 
We'll charge you a flat rate of $599 for our website development service. Then you can bundle it up and package it as your own, and with the confidence that we'll deliver the 5-star experience that has made us one of the highest rated WordPress development agencies in the world.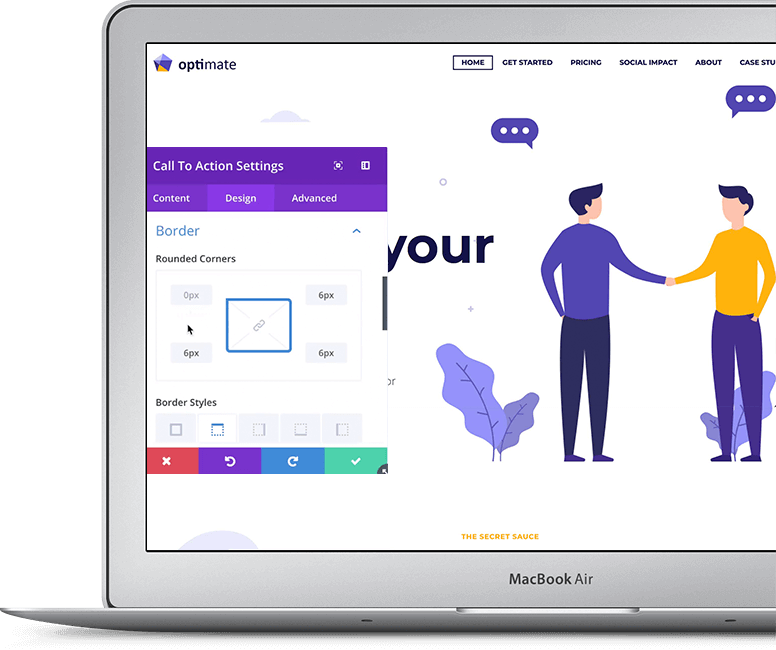 "Clients all seem happy with their sites. No stress from my end. Loving your white label program!"
As part of our white label program, we build simple but professional, elegant, and mobile-friendly 5-7 page WordPress websites similar to those we do as part of our free-website service. (You can see some examples here). The services we provide include: 
Hosting set-up and

 

configuration. 

We'll help your clients get set up with a web hosting company, choose the right plan to meet their needs, answer any technical questions they have, and get WordPress installed and other settings correctly configured.
Domain name transfer and set-up. 

Whether they have an existing domain or want to buy one, we'll get your clients set up and the name-servers pointed to their new website. 
Back-end work.

 We'll configure the WordPress environment so that their website admin runs smoothly, and load in the top free plugins they'll need for SEO, site speed, and website security. We'll also give them free lifetime access to 

ConvertPro

, a powerful lead magnet tool that retails for nearly $400.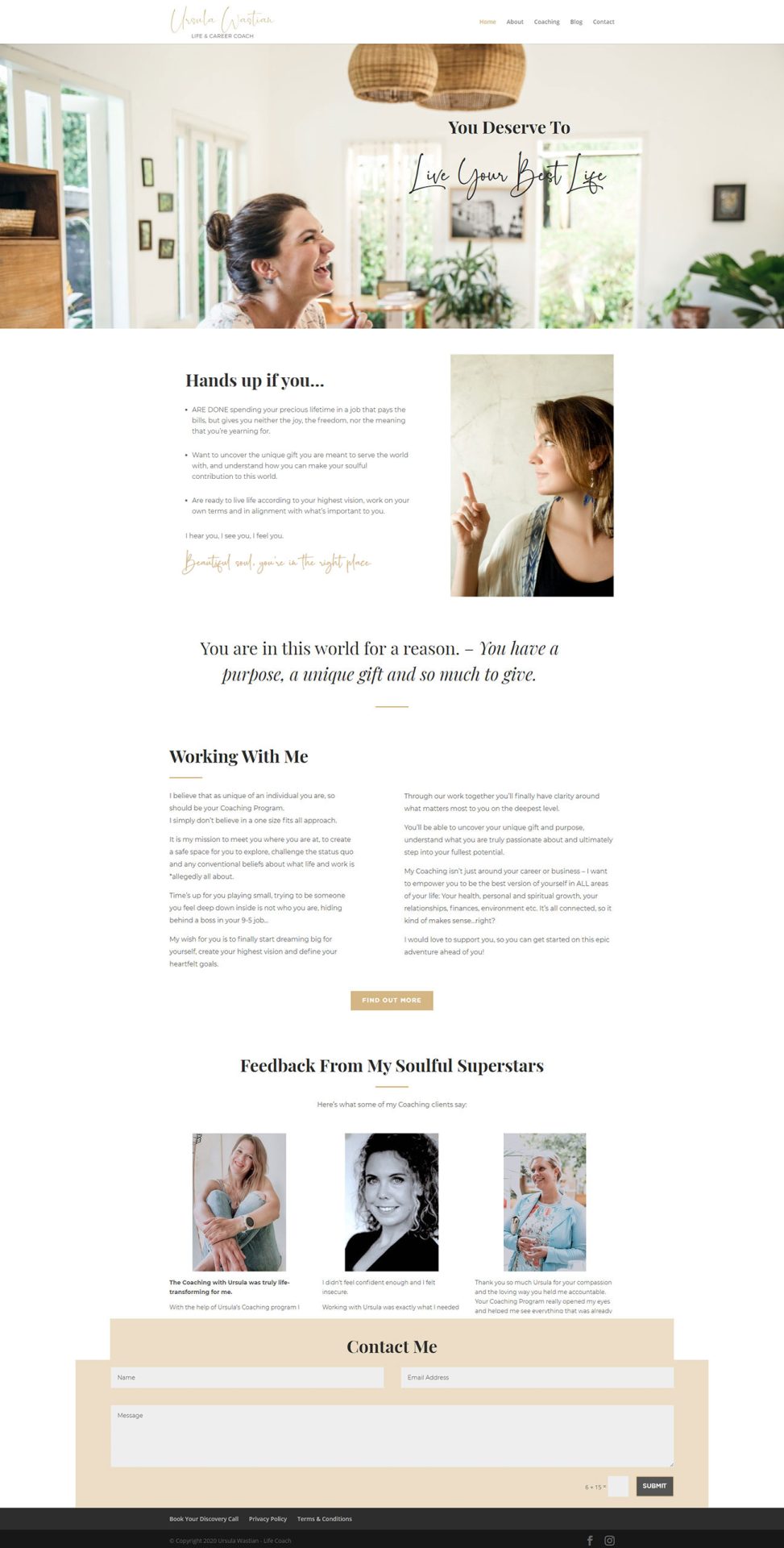 Theme selection & free lifetime access to Astra or Divi. We'll help your clients pick a top-rated design for their website (commonly known as a "theme" or "template") from either Divi or Astra. We'll give them lifetime access to either one for free (a retail value of ~$250). 
Front-end development. The next step is working on the front-end of the website, and we work hard to give the client exactly what they want: by setting up the page structure, navigation bars, editing & adding sections, and making other important customizations. If they want more changes, we'll do up to 2 rounds of additional work (or 4 hours) for them. 
Google Analytics and Google Search Console. SEO is important for any website owner and we'll get them set up with Google's Analytics and Search Console, integrating both with their new website, so that they'll have a wealth of powerful tools at their fingertips. We'll also send them a detailed tutorial about how to use Yoast SEO, a powerful SEO plugin we'll install on their website. 
Daily backups. A website going down can be a huge hassle if you don't have proper backups. We'll set the client up with daily offsite backups so they'll never need to stress about what happens if they click the wrong button or have other website outage issues. 
Custom handover video. We'll create them a personalized handover video and document showing them how to use their website so that they'll be fully empowered to make edits and changes themselves.
Free access to our most extensive WordPress course. We'll also give them free access to our Become A WordPress Expert course (which retails at $549) which'll provide them with all the tools they need to fully master WordPress.
# of white label partners
average profit per website for white label partner
Customized set-up: The first step is to apply to our white label program. If we think you're a good fit, we'll reach out and schedule a call to discuss what you're looking for. Depending on what kind of business you run (a digital agency, a consultancy, etc) and what your goals are, we'll determine the next steps together and work to mold our process to fit your needs. For digital agencies, for instance, many choose to set us up with an email address to ensure that our work is associated with their brand. 
Client intake form: We request that our white label partners ask potential clients to fill out a Google form detailing the kind of website that they're looking to get built. It's important that the client's requirements match the kind of service we provide. We do not custom code websites, nor build complex websites with numerous API integrations or other complex features. We build simple but mobile-friendly and professional 5-7 page WordPress websites.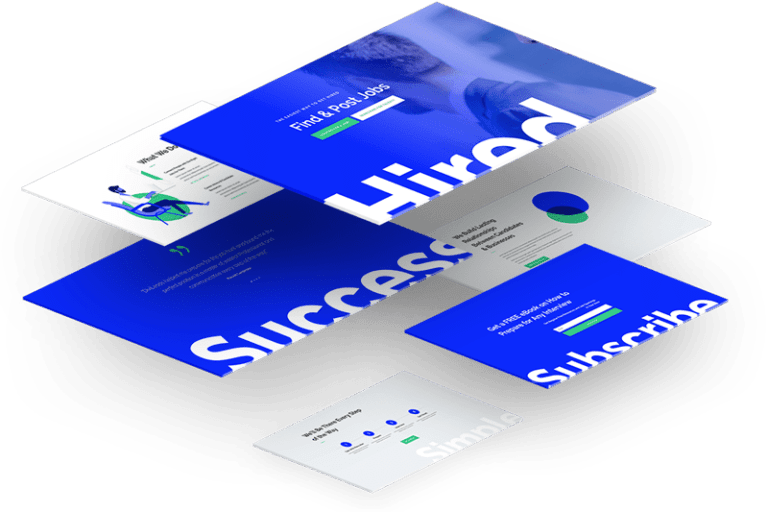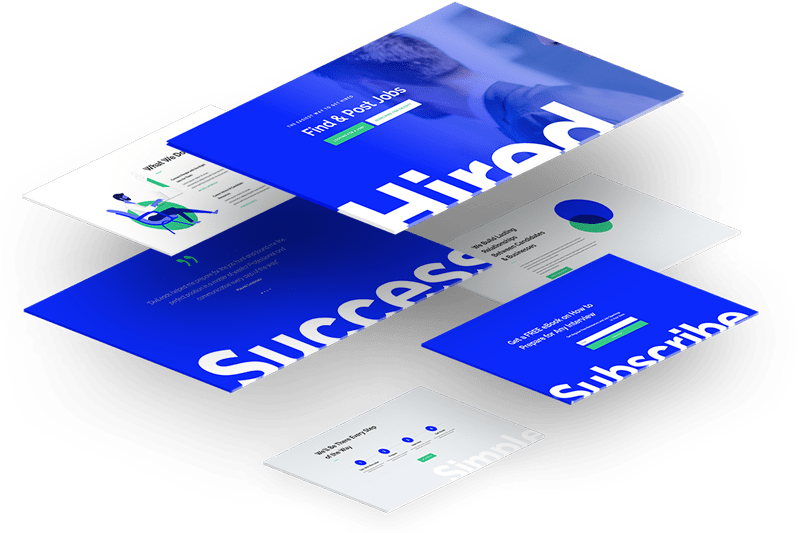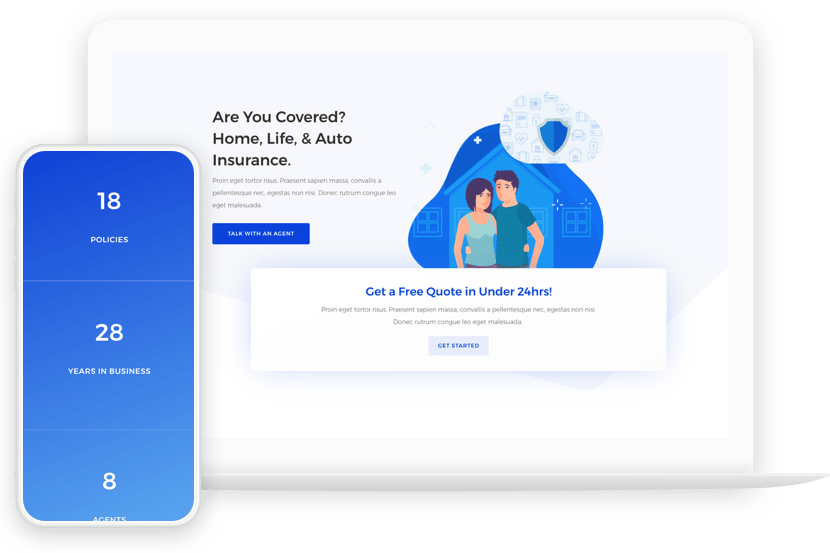 Simple billing: We place no limits on what you can charge for this website-building service, and we've had white label partners price these websites at up to $5,000. From our end, we bill you $599 per website, to be paid when we start with a client.
5-star site-building process: We'll work directly with your clients to build them their website, guiding them from the beginning of our time-tested process to the end. And don't worry! Those clients will remain your clients as you'll be white labeling our free-website service for your brand. 
Handover & site content: We send the client a detailed set of handover videos showing them how to upload their content once we've finished with their website, as well as our full Becoming A WordPress Expert course that'll give them all the tools they need to be their own webmaster. 
Note: We don't write a client's website copy ourselves nor select photos and content for them as part of our white label service. If you like, we can recommend to you a few freelancers who provide copywriting services  (although many website owners are happy to take over at this point themselves). 
Apply to join our top-rated white label
WordPress development program